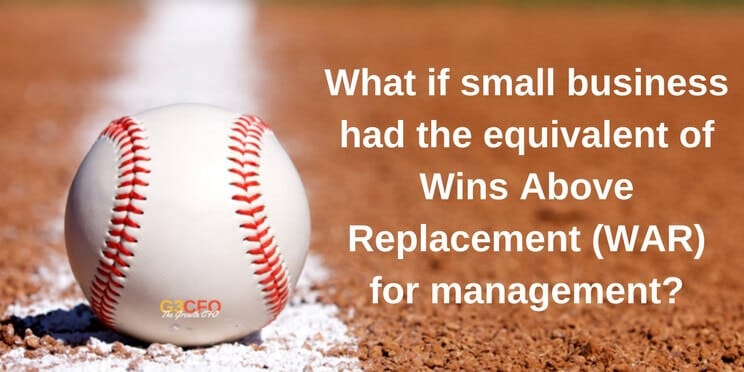 I confess, I'm a little fanatical about baseball statistics. And yes, sometimes these numbers cross my mind when I'm thinking about senior management team members.
Take wins above replacement (WAR) for example. Let's say my number is 8.4 as a shortstop for the St. Louis Cardinals. That number means I'm responsible for about 8-plus wins over a replacement player who could be acquired at a minimal cost with minimal effort at my position.
Wouldn't it be great if every person in LinkedIn had a replacement value that could be quantified next to all of his/her titles throughout the years? I know, it's preposterous, but it's fun to think about.