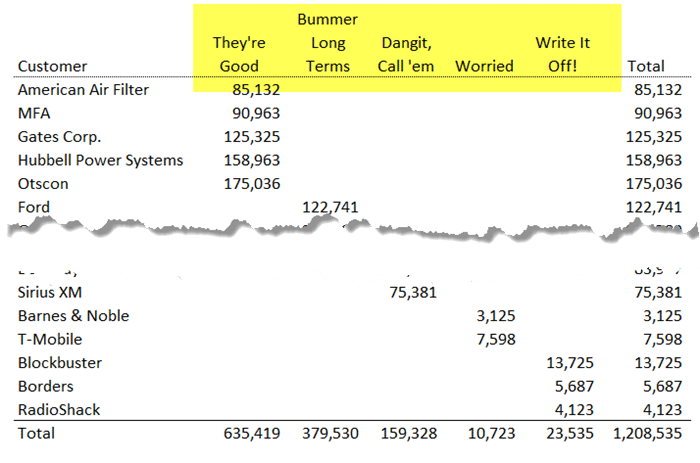 There's a reason financial executives hate collecting (or chasing) money from slow-paying customers. We just hate it.
You say you enjoy it? You're crazy!
In the name of chilling out on such a frigid topic, I thought I'd share some of the suggested column headings for your AR aging schedule.