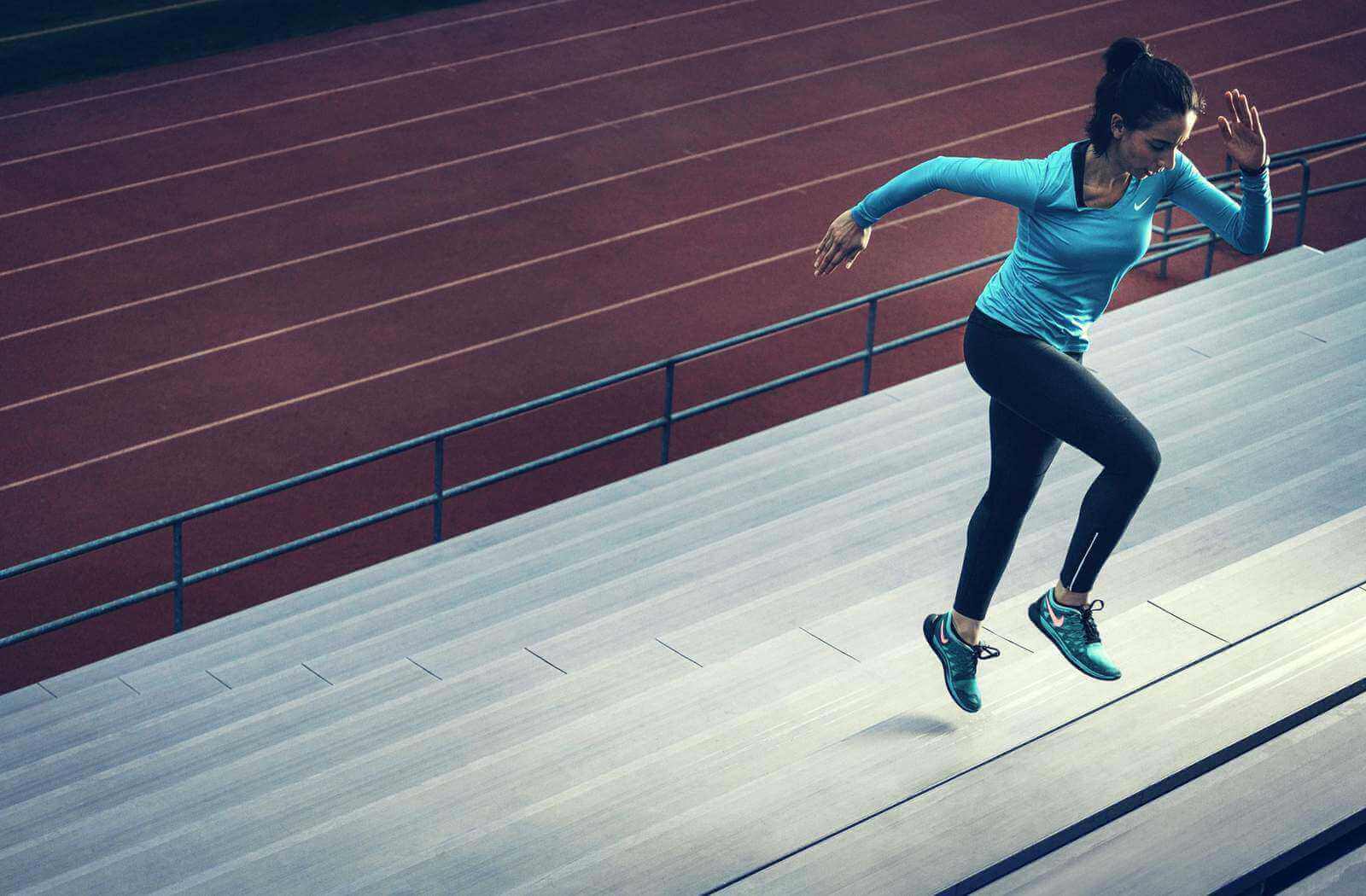 Getting Started With G3CFO
Marketing is hard. Selling is not easy either. Finding the right team members to take care of your customers is always a challenge. Yet, you keep finding a way to move forward.
But then there's financial management. Cash too. Never enough. Seems like you're just getting by week-to-week, month-to-month.
But does it have to be that way?
Sure, you have a CPA in your hip pocket. Yet, financial and money management is still hard. What does an owner do?
Small Business Consulting as a Free Agent CFO™
A Free Agent CFO™ is not tied down to one company. He/she is a financial servant to many businesses, sometimes as many as 12-15 at any one time.
My name is Mark Gandy, and no, I'm not a contract CFO nor a fractional CFO. I promise you, there is nothing fractional about me.
I'm not a hired gun, although that sounds kind of stealth.
And I'm certainly not someone who can be rented (as in Rent-a-CFO). Virtual (as in Virtual CFO)? Trust me, I'm real. I really do exist.
Seriously, a Free Agent CFO™ is someone who can take your business game to a whole new level. A Free Agent CFO™ connects all the dots from marketing to sales management, to operations, and to back-office support functions–and we tie those back to financial and cash management activities.
And as the ultimate Free Agent CFO™ myself, I make that process simple so that you can continue to Learn, Grow, and Succeed in your business.
So how do you get started? There are three ways to do so:
Through coaching
Through a consulting relationship
Through a longer-term CFO relationship based around a specific scope
Let's unpack each of these approaches.
CFO Coaching
The easiest and lowest-risk approach to hiring a Free Agent CFO™ is to start a coaching relationship.
While there are no hard and fast rules on when to meet, I generally meet with coaching clients 1 to 2 times per month at their respective offices.
The agenda is based on what needs to be done right now in your business.
You say you have a cashflow problem. Our job will be to get to the source of your financial issues. It could be poor marketing, poor sales management, a less-than-stellar product offering, or some other issue.
After our first meeting, we'll have a roadmap of what needs to be done and how we'll attack the areas that will lead you to success.
The CFO Coaching Process
The CFO coaching process starts with a plan we build together.
The plan includes your first 90-day sprint, and I will also help you with your 1- to 3-year marathons for you and your business.
In the early going, we take a super hard look at your financial condition and where your balance sheet is headed based on the sprints and marathons we create—those are the key drivers to your financial and cash flow picture.
But you and I will also connect the dots. That is, the financial side of the business has to be in complete alignment with your anticipated 90-day sprints and marathon finish lines.
As a CFO, I can tell you that finances are lagging. More specifically, your financial condition is just a symptom of your current issues–good or bad.
The goal is to figure out what's working, what's not working in your business model. Once we do, then we can start fixing the root causes of your financial problems.
The Roles in CFO Coaching
The biggest difference between the coaching and the consulting process is on who does the work.
Need to renew that large credit line with a new bank? You're doing the work. I'm the sounding board guiding you through the process.
Looking to buy that competitor you've had your eye on? You're responsible for the LOI, APA, due diligence, financing, and post-transition activities. But I'm your guide. You and/your team are doing all of the work.
Trying to fix your working capital inefficiencies? Again, you're doing the work. I'm your sounding board offering multiple possibilities on how to achieve your objectives.
You get the idea. Like Agassi's three coaches when he was the best tennis player in the world, those support members didn't swing the racket for him, he did. His coaches put him in a position to win. That's what I'll do for you in a CFO coaching relationship.
It's a powerful concept with incredible benefits.
Where Does CFO Process Take Place?
I'm located in the heart of Missouri, and I've served clients outside of Boston, West Virginia, Florida, Alabama, California, Washington, Colorado, and for a brief period of time, even Sydney Australia.
It goes without saying, we do these meetings via GoToMeeting. Skype works too.
If you are local, say Columbia, Jefferson City, Moberly, Mexico, Fulton, Boonville, I recommend meeting in person at your office. Skype is fine too. But meeting in person is my preference if you are a fellow Central Missourian.
The Purpose of CFO Coaching
It's fourth and one, and you're down by 6 with about 3:00 remaining. Do you go for it? Or do you kick a field goal hoping your defense gives you another chance on offense?
Or assume you're on the mound. There are 2 outs, and the count is 3-2 on the hitter. The bases are jammed and you are up by one. What pitch do you throw? Do you groove one down the middle or take a chance on your wicked cutter hoping he'll chase one down and away.
Business decisions are hard, especially when money is on the line.
And that's where the CFO coach comes into play. You're no longer alone. I cannot remove your fears, stresses, and strain. But I can certainly lighten your load through options, possibilities, and more clarity.
In short, my coaching goal is to always keep nudging you forward toward the finish line through great capabilities and confidence. Expect big gains in the beginning. Smaller gains will follow. But, we'll always be moving forward. I guarantee it.
CFO Consulting Overview
There is a high degree of overlap between CFO coaching and consulting.
We'll still complete your first 90-sprint and your 1- and 3-year marathons.
In the early going, we'll hit your financial picture hard and start addressing quickly where changes have to be made.
The primary difference is in who does the work.
What is CFO Consulting?
I've been a Free Agent CFO™ since 2001, and most of my work has been under the consulting umbrella.
Generally, CEO/owners hire me for one of several reasons:
There's a huge gap between financial desires and current outcomes, and that gap is generally extremely wide and seems nearly impossible to traverse without the help of some kind.
There's a specific project that needs to be completed that is beyond the comfort level of the CEO. Examples include complex bank financing, fixing working capital inefficiencies, implementing a new job costing or ERP system, buying a business, or getting a sales team on the same page (through a new strategy).
There's an overall lack of financial expertise. I'd describe the emotion as overwhelm. Such CEOs know that a skilled CFO can make the seemingly impossible look easy from a financial, marketing, selling, and operational perspective.
See something not in the list above?
I've built playbooks for sales teams (work I'm extremely proud of), I've been a solid sounding board to larger accounting departments, and I have even helped to craft a tagline for one of the fastest growing companies in Missouri.
I'm a Kolbe Certified Consultant™, and for my larger clients, I have helped senior leadership and management teams with this important tool to help ensure key team members are in the right seats from a conative perspective. And several of my clients are now using Kolbe in addition to other tools when onboarding new sales staff.
CFOs know finance. But we know a whole lot of other stuff too. We're far from one dimensional.
What is the Role of the CEO in CFO Consulting?
Dan Sullivan of The Strategic Coach says entrepreneurs, "Make it up, make it real, and make it recurring." He doesn't mean that the CEO does all these things. Instead, he or she is the architect, the author, the symphony composer.
So you're not the person actually making it real as Dan says. Your Free Agent CFO™ instead is helping to make your dream become reality.
In the CFO coaching program, you're doing the work. But in the consulting relationship, I'm a player-coach. I'm doing the work you have chosen to delegate.
Where is the Work Performed with CFO Consulting?
If your business is in Central Missouri, I'll need a small area to work in at your office. Just don't put me in the dungeon.
Seriously, I prefer working at your site. There's some work (sometimes a lot), that I can do from my Fayette headquarters (okay, small office). For clients in St. Louis and Kansas City, I work almost exclusively from my office. But we'll be meeting regularly by phone, GoToMeeting, or Skype.
Bottom line, the goal is results. Where that work is done is secondary. But that's something we'll decide once we agree to work with one another.
The End Game of CFO Consulting
"Make it up, make it real, make it recurring." I love that line by Dan Sullivan, founder of The Strategic Coach. It's so good, it's the second time I've mentioned it.
If you are serious about growing your business, it's imperative you start building your senior leadership/management team. Remember, you're not in the business to make a buck. You're in business to create a machine that generates a buck for you, your staff, and even more for the clients and customers you serve.
Hiring a Free Agent CFO™ moves you closer and closer to the finish line you have created in your mind. Can you manage without a CFO? Probably. But the results may be slower than desired.
What is the CFOing Model?
Every business has its key ING words. Innovating, marketing, selling, fulfilling, and supporting quickly come to mind.
But there's another ING word—CFOing.
Do you need a full-time CFO or close to a full-time CFO for a short time period?
I've done this once in my Free Agent CFO™ career. I'll tell you in person what that experience was like and how I managed my other clients.
Under certain conditions, you may need this person. Let's dive in.
CFOing, What and When
I'm going to break an important content marketing rule and speak from my perspective. This discussion will still be beneficial to you. It's just that I'll probably be leaving out some scenarios warranting this full-time role on an interim basis.
Instead, I'll address the gap where I could help you the most.
Workout Situations
Is your banker managing a troubled lending relationship? Yours?
If that's the case, and if you don't already have a strong controller or another financial manager in place, you may need a heavy financial expert who can help you to get from point A to point B as quickly as possible.
I still need your help on a number of fronts. But in this relationship, we'll re-create our True North and get the financial house in order as we're making massive changes.
Can this be done in a consulting relationship? Maybe, but we're talking time. In consulting work, I've never worked more than 16 hours a week for any one client.
So time commitment is the biggest difference between the consulting and the CFOing relationship.
Acquisitions
Acquisition work is hard, and I mean really hard. It can literally bring a management team to its knees from pre-diligence, to due diligence, to post-acquisition transition activities.
Even small deals for businesses under $10 million in revenues are not easy.
Acquisition work is both art and science. And does your current financial and accounting team have this experience?
For smaller deals, this work can be done in a consulting relationship. But once deals start getting into that range where the target is $50 million or more in sales, you'll need someone that can bird dog this project from start to finish.
By having a CFO in a full-time position during this time period allows the current financial team to take care of its regular day-to-day business.
Part-time or full-time. It will really depend on a number of factors. In this situation, we just need to look at what needs to be done and build a project plan around the need. The plan will drive the CFO time needed for your acquisition.
Divestitures, Those Too
Selling is just as hard as buying a business. The most important work in liquidating a business is pre-diligence. Nail that down, and the rest is like falling off a log. Okay, maybe a slight exaggeration, but the work following pre-diligence becomes much, much easier.
Likewise, we just need to build out a plan. Long or longer deals may require a CFO on a near, full-time basis. Maybe, maybe not. The plan will reveal that need.
Filling In
Has your last CFO just left for a new position or resigned?
When was the last time you onboarded a new CFO? How long did it take? Six months? Longer?
If you have a controller in place, you might be able for him/her to hold the fort down while looking for a new CFO.
Or, what if you could insert an experienced CFO in a short-term role who can also help to get the ideal team player in place? As a Kolbe Certified Consultant™, we'll leave no stone unturned in getting the right person to fit your culture who possesses the capabilities and competencies needed for the job.