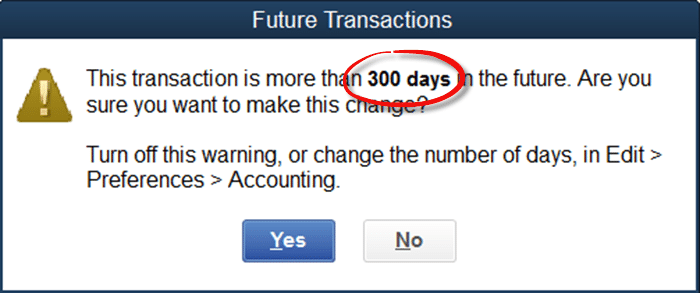 Perfectionists hate the new year.
We go crazy because we keep typing the old year into our personal finance applications.
I hate to admit this, but I still write about 4 or 5 hard-copy checks a month. Same thing is happening–I keep using the old year.
I have a solution for you. It's not perfect, and it falls under the category of Detective/Corrective controls instead of Preventive controls. Let me explain.