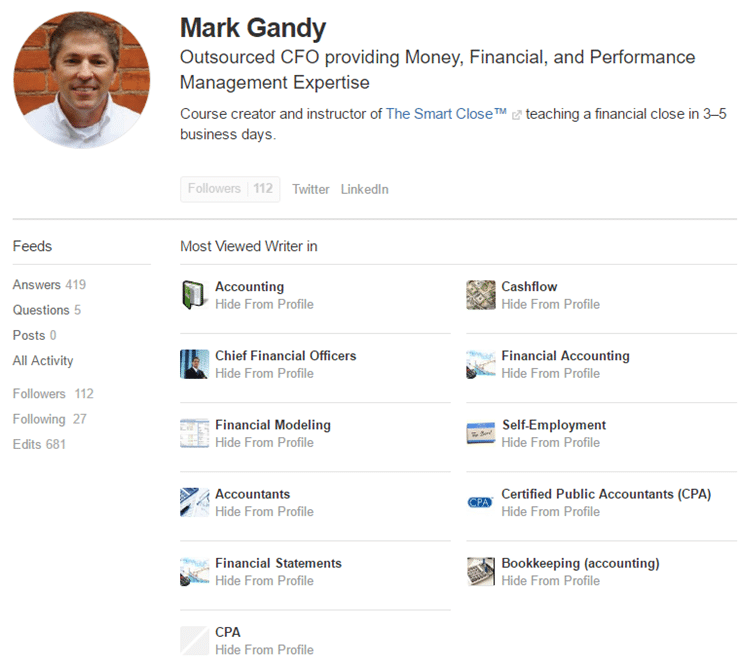 As time permits, I enjoy writing over at Quora. At any given time, I'm a top 10 writer in 8 to 13 categories (those rankings change regularly).
If you are an epic writer like my friend and client Shawn Burcham, you'll understand that writing comes easier when posed with a question.
The power of a question–it allows you to be focused, clear, and succinct. And that's why I write there as time permits. In a few months, I will eclipse 1 million answer views.
I only bring this up because every CEO should be a writer, even if you don't publish it.
As a growth-minded CEO, there's no better way to gain clarity than to write your thoughts down. While I keep the majority of my written content stored electronically, I have over a dozen Moleskins filled with notes, strategies, ideas, and goals.
Writing is probably the most underrated tools in the CEO aresenal to grow his/her business game. I'd love to show you how to get the most out of this discipline. It simply works. And the byproducts are too many to mention here.