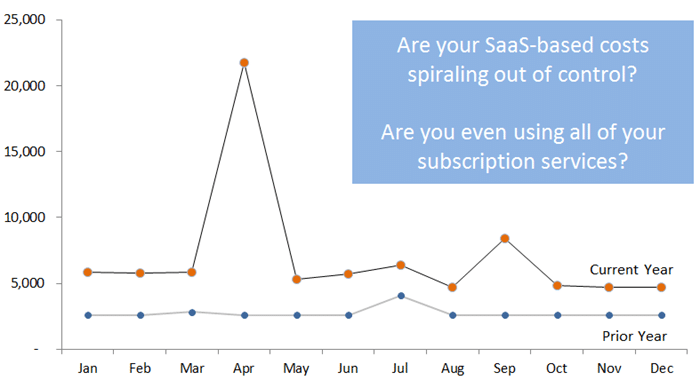 I find cleaning out a garage about every 5 years (preferably longer) like running a marathon on flat terrain with no hills or beautiful scenery–it's as though it will never come to an end.
You will experience the same frustrations when you start looking under the hood of the general ledger accounts storing all of your monthly subscriptions. I guarantee you'll be saying things like,
What is this?

What the [censored]?

Why are we even paying for this? I thought we …
Yeah, me too. But I have a couple hacks that might help.
Read moreAre Those Monthly Subscription Fees Snowballing on You?