About G3CFO
A Real Person. Exceptional Results.
My Name Is
Mark Gandy is G3CFO, and I'm a recovering accountant who started his career at KPMG. Today, I love working with small business owners so that they can achieve their potential are start enjoying the business they created all over again.
Who I Serve
Since 2001, my client base has ranged from startups to one-off projects for firms with revenues exceeding $180 million. Today, most of the founders I serve have profits ranging from $1 to $8 million. My work has intersected some 17 different industries. Every CEO I serve has a lifelong learning mindset.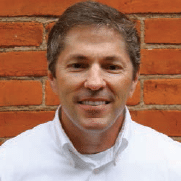 I was born and raised in Missouri, and I've been a baseball fan for life who loves the Cardinals and the Royals. When asked who won the 1985 World Series, I say, "We did." I'm also the founder of Free Agent CFO™, the guy behind the CFO Bookshelf podcast, where we get to talk to some amazing authors and thought leaders each week.
Let's Do It Together
Ready To Enhance Your Business?