Regain Control of Your Business
With the Financial Operating System™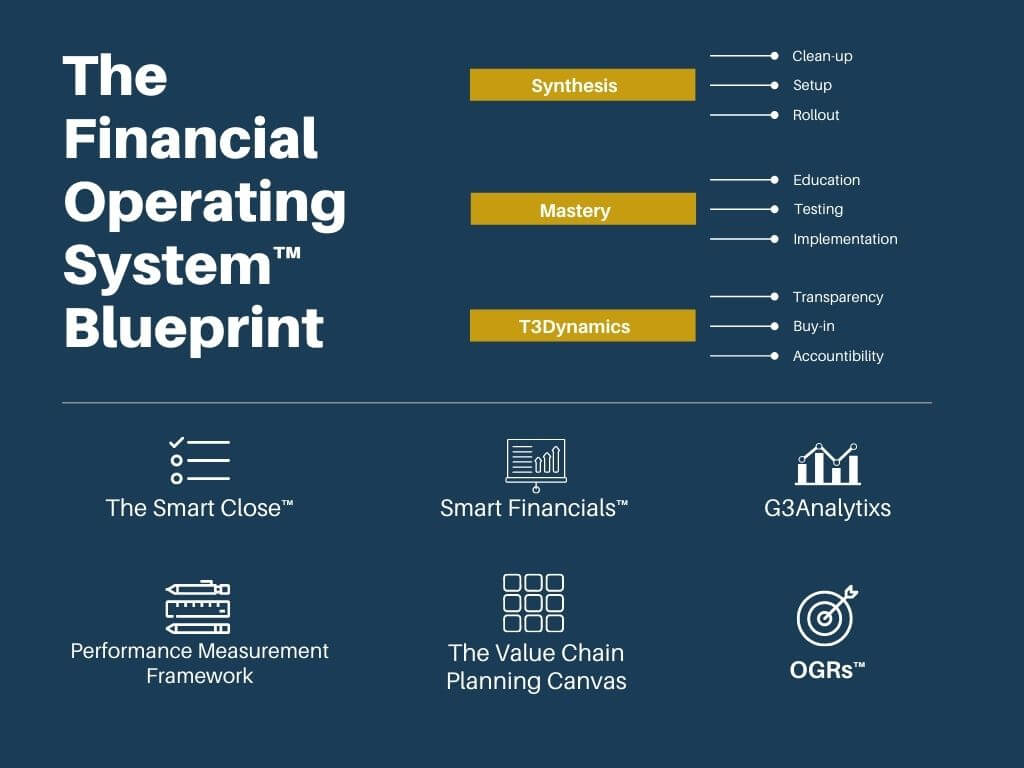 unlimited Possibilities
Gain Greater Confidence With Better Reporting, Analysis, and Planning Tools with a Proven Framework
The Benefits are Immeasurable
Streamlined and improved accounting and back-office processes
Strong cashflow resulting from new disciplines
Reporting and real-time analysis that makes sense
Continuous and agile planning using a handful of critical success factors
A highly-committed team that wants to grow as much as you do
Who is the Financial Operating System™ For?
Level 1 CEO
Struggling
Small business owner with weak to non-existent financial acumen and capabilities performing many of the sales and management duties. Reporting is poor and planning is haphazard at best.
Level 2 CEO
Growing
CEO is still running sales and makes key operating decisions. The company has one staff accountant with clerks, but formal reporting and planning are still non-existent. Analytical insights are still missing.
Level 3 CEO
Maturing
The CEO has been able to hire a CRO, COO, CMO, and a controller with industry experience. The CEO wants to take the team's financial acumen to a whole new level which would be a game-changer.
It's True, This Stuff Really Works
Accordingly, Don't Just Take G3CFO's Word For It