What is Financial Excellence?
Financial fitness in any business requires a strong financial acumen. Unfortunately, most small business owners and CEOs are not MBAs nor have they been trained in financial reporting and analysis. That's where I can help.
Whether you have an accounting and financial team or not, I can pave the way toward financial excellence through the following framework I've been using for years. It's the bedrock of the Financial Operating System™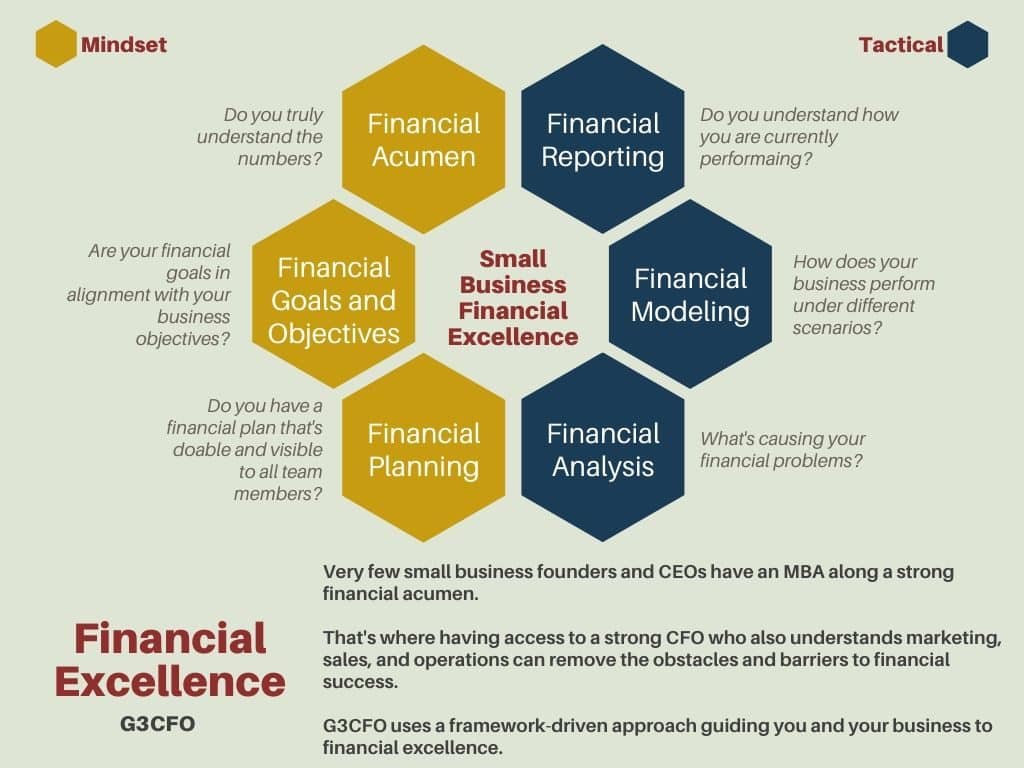 Financial Acumen
Whether you are a divisional CEO of a public company or the founder of a small business with revenues as low as $5 million, I will first start going through your numbers using a format that's readable, meaningful, and actionable. That's our springboard toward understanding your goals and objectives so that we can carefully start modeling your desired future outcomes.
I can quickly grow your financial acumen in one-to-one coaching meetings, through small groups, or even on-site workshops.
All training is customized to your business and industry.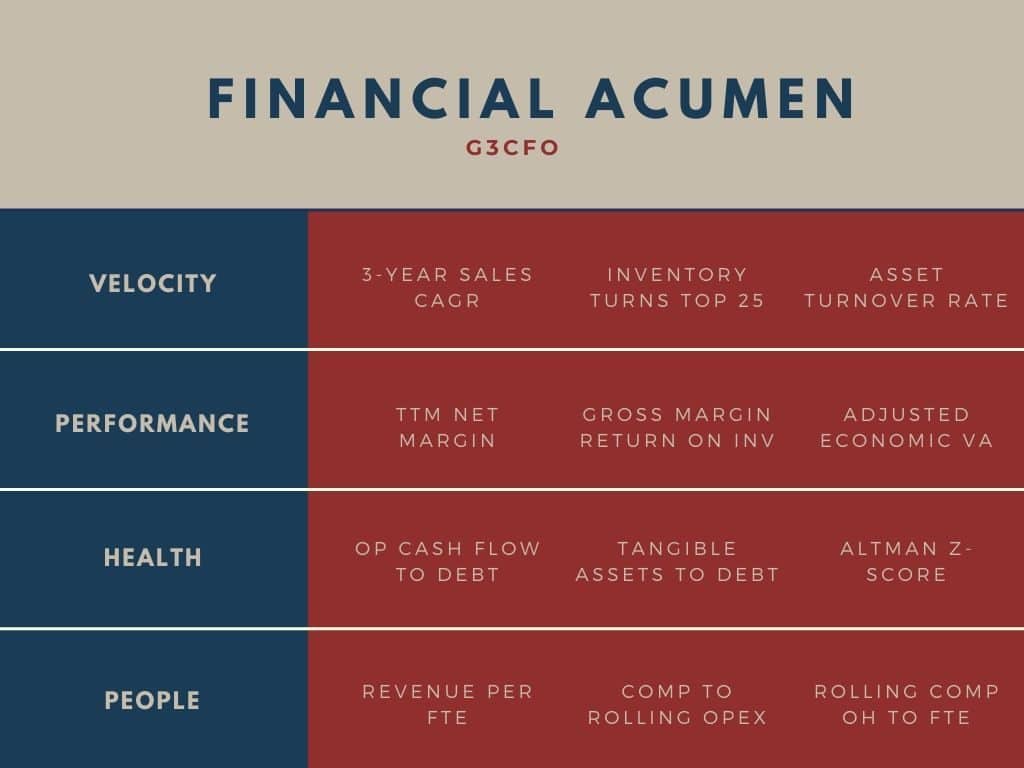 Financial Goals and Objectives
Many small business owners are not clear what they want from their businesses 5, 10, or even 20 years from now. With advances in technology, a growing intensity in competitive pressures, and even the fear of running out of cash, being crystal clear with goals and objectives becomes even more critical.
I provide a proven framework assisting you in developing goals and objectives that are achievable with the right inputs from your team.
Financial Planning
Once your financial acumen grows and you have clarity on your business objectives along with specific goals, we can start the financial planning process.
The financial planning process starts with the G3CFO business model canvas which includes perspectives in marketing, sales, operations, and customer support. This tool will ultimately become your small business management system as we use it to build your short- and mid-term financial plan which is updated frequently.
Financial Reporting
G3CFO continually receives high grades with its financial reporting packages for CEOs of all industries.
Not only will I create a reporting package that's easy to read and understand, but we will also teach your team the process of building these reports.
The goal of financial reporting is to learn from the past so that we can improve the future. Accordingly, I take this step seriously.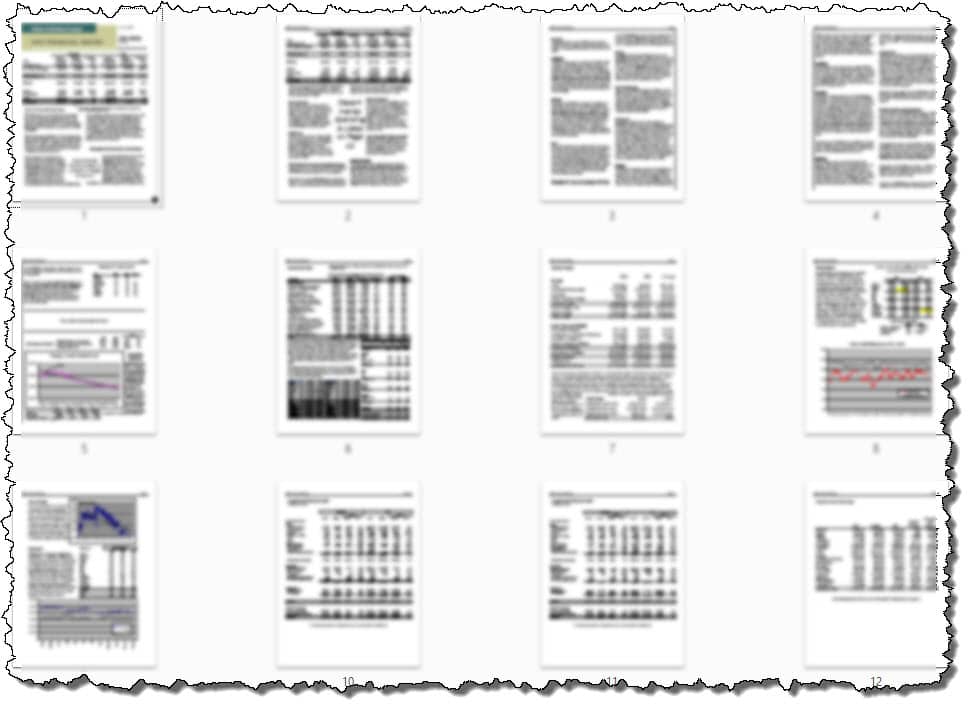 Financial Modeling
I use a proprietary, three-dimensional modeling system to create numerous financial scenarios of your small to mid-sized business. I also use a driver-based approach so that we can focus as much on your non-financial drivers which have the greatest impact on earnings and cash flow. I call these your critical success factors. Most small businesses have no more than five, and seven at the most.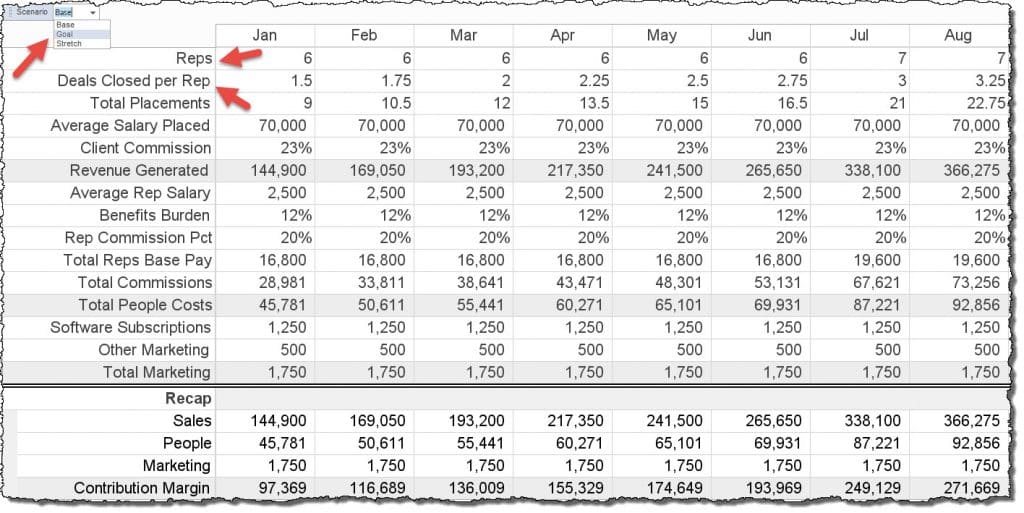 Financial Analysis
You don't need to work in large business to have access to the best financial analysis tools available to business leaders.
I use visual analytics tools that we can host for you so that you'll have on-demand access to the most critical numbers impacting your business.

Next Steps
On a scale of 1 to 5, with 5 being great, how would you grade your financial excellence acumen and ability to make time-sensitive decisions based on high-quality information available at your fingerprints on demand?
If you need help or a sounding board, drop me a line on the contacts page.