Finally, a stress-free growth business.
All you need is the plan, structure, and guidance.
Mastering All of the Necessary Business Disciplines is Not Easy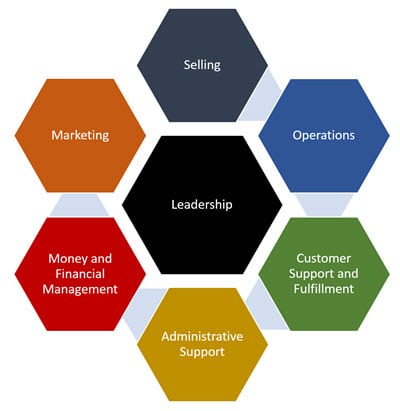 Whether you are a startup or have been in business for several years where you have tasted success, you possess at least 1 to 2 areas of entrepreneurial expertise.
Perhaps it's marketing and selling activities.
Or maybe you have figured out operations and customer fulfillment and possess a strategic advantage over your competitors.
But how about money matters and financial management in your small business?
Are you an expert? Or do you need help?
Training | Education | Coaching
The G3CFO way to greater money and financial management starts with training and education.
G3CFO follows up with coaching to ensure financial management mastery.
G3CFO Does Not Just Serve Small Business CEOs
For Accountants, Controllers, and CFOs
G3CFO helps accounting teams create efficient systems and processes in the financial back office. Gone are the days of winging cash flow, financials that are three weeks old, and weak sales and expense analysis. Lethargic budgets are replaced with real-time driver based financial models.
For Founders and CEOs
G3CFO starts with the end in mind for every CEO struggling with money and financial management. You may have a strong business model, but G3CFO ensures the financial model supports your end game--to profitably serve loyal customers today and well into the future.
Imagine the ONE day that could turn your business life around.
Introducing CFO for a DayTM, the most intense, yet insightful day you'll ever encounter in your business.
Here's what you can expect.
Decision Time
Want Better Money and Financial Management in Your Business?
G3CFO has a spot reserved just for you to get started.
What's Holding You Back?
Stronger cash mangement
Timely and accurate financials
Better lending relationships
Greater financial insights
Less fatique, more confidence
And much more
I Want Better Money and Financial Management
G3CFO will follow-up promptly to find out where you are and where you want to be.
Online Small Business Money and Financial Management Advice
Recent G3CFO blog posts.
You Had a Great Sales Month, So What!
Data can be so darned insensitive at times. It should. Data has no personality.
But you do. And you have full control to behave in ways that will shape your sales data to your liking.
The key is finding the story behind the numbers along with the subplots.
Does Your P&L Reveal a Strategic Flaw or Poor Execution?
When I read any company's P&L, I ask two questions:
Is there a flawed strategy?
Is there a problem with execution?
I even ask those questions if numbers are favorable compare to last year or against budget/plan.
The Simple Cash Flow Metric That Will Blow Your Mind
Every 1099 CFO (or CEO growth coach) has his or her way of qualifying a new client. Some use benchmarking reports to present to their prospects. Others may go through a canned PowerPoint presentation.
One of the first numbers I study is the retention rate over time using 60-plus months of data. Why?
A Closer Look at Return on Assets Managed
John Jorgensen possessed one of the greatest manufacturing minds that I have ever encountered. He was a long-time president of Orscheln Company and Ortech, both Missouri-based businesses. His favorite business measure was return on assets managed. He felt it was a holistic measure that best described the financial performance any company because it was not a one-dimensional metric.
Read More
There is no longer an excuse for poor money and financial management in your small business.