CEOs need Greater Financial Confidence to Build a Thriving Business
G3CFO has been in the business of CFOing since May 2001, and the focus has never changed–teaching, coaching, and delivering financial intelligence to small to mid-sized businesses around the country.
G3CFO can help you unleash your financial intelligence as a part-time CFO, or G3CFO can teach and mentor your existing staff to gain this invaluable must-have for you and your business.
Imagine having a handle on cash at all times. Imagine meaningful financial reporting two or three days after month-end.
More importantly, think of the better decisions you can make in light of very timely and accurate financial information along with numbers that make complete sense to you and your key team members.
Analyzing the past is one thing. But how about a deep dive into the what-ifs of your company's future 12 to 18 months out through driver-based analytics (yes, analytics is for small business too).
G3CFO also rocks with
Buy and sell-side M&A transactions
New bank loans and LOC renewals
Turnarounds
ERP Implementations
Cascaded, strategy-driven KPI systems
Every business is built to ultimately be sold or passed on to the next generation. G3CFO starts on that value-building process on day number one.
The CFO Behind G3CFO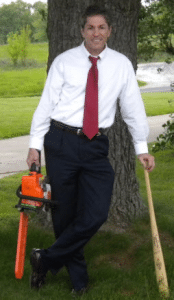 My name is Mark Gandy, born and raised in Missouri and taught by the best – KPMG Peat Markwick (St. Louis) and three of the most awesome family-owned businesses in the heart of the Midwest.
After the Big 8  gig was up, I was off to private industry where I worked for one of the most amazing family-owned businesses in the country.
Nearly 10 years later, I would join CFO free agency because I wanted to make a difference in the hearts and minds of business leaders by delivering financial confidence and capabilities in a unique and compelling way.
In short, my clients now 'get it' from a financial perspective. Add financial confidence on steroids for business owners that already understand operations, marketing, business development, and leading people, and in return you get a business that is going to win (or should).
More importantly, the end result for every business I work with is a more valuable business–one that's very sellable or one that can easily survive the next generation if that is the goal of the owner.
The Really Important Stuff
On a personal note, I'm a husband, dad and someone who loves baseball and working on my small hobby farm of grass, weeds, and trees. My ideal Saturday is mowing, cutting wood, catching part of a Cardinals or Royals baseball game, reading, and enjoying family time.
Enough about me, how about you? Are you a financially-confident CEO? If not, what is stopping you?