CFO Canadian Travel Hacks
To the staff that manages Downton Abbey, I believe I found your equals while staying at Langdon Hall just outside of Toronto.
I don't think I've ever experienced the level of service they provided over any three-day period at a hotel. Truly remarkable.
But I still wanted to feel like I was at home, so here's what I brought with me.
A Second Monitor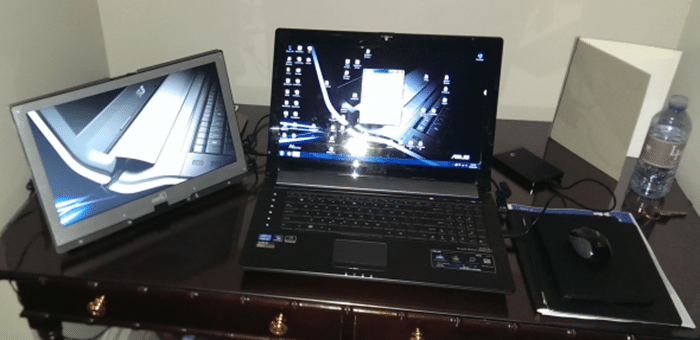 I cannot live without my second monitor. The device you see to the left of my laptop is the MMT Monitor2Go. It packs away nicely as it is super thin. So I pack it in my suitcase. To set up, it only takes a minute or two. The price is a tad high, but worth the convenience. You can buy one over at Amazon.
Update: I wrote this in 2014, so there are better models on the market. Accordingly, the ratings on this model are not great. At the time, I was impressed with it.
Reading Devices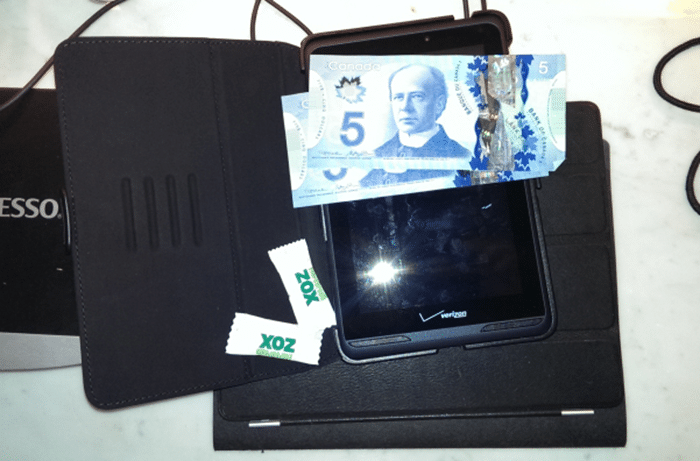 I read a lot. Through the first 10 months of the year, I've already read nearly 50 books (another 50 on audio). Accordingly, I like to pack my iPad and Verizon Ellipsis.
Why two devices? I'm forgetful and cannot always remember to plug in my devices at night. Plus, both are thin and light to carry. I don't mind.
Update: Again, this was written in 2014 when the offerings were not as great. Today, I use a Samsung Galaxy tablet.
Goodies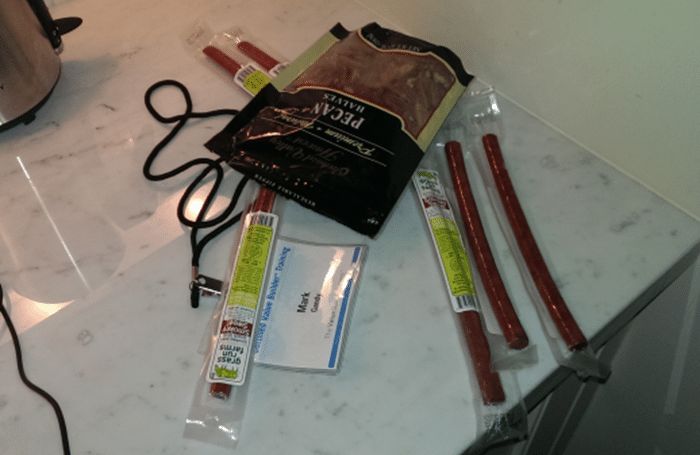 I do not eat junk food, but I still get hungry in the room. I generally like to pack nuts, beef sticks, and protein bars.
I've cut back on protein bars because of the sugar. Pure Protein bars are the best tasting with the lowest levels of sugars. And, the calories are less than 200 per bar.
Incidentally, the beef sticks are 100% grass-fed with only 70 calories. I bought mine from Amazon. These amazing sticks taste great and they are both P90X and Insanity friendly. And something tells me there are some wonderful people behind the team at Grass Run Farms in Northeast Iowa.
Working Out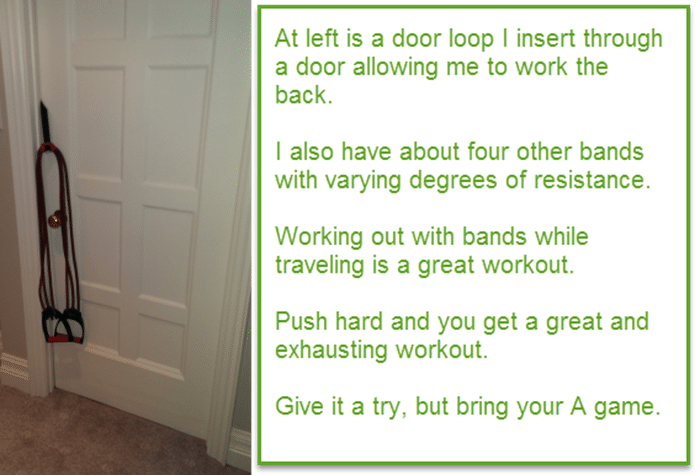 I prefer working out with free weights. Most hotels do not have dumbbells. Instead, most facilities have machines. Accordingly, I opt to work out in my room by using bands for my resistance workouts.
Too easy? Yeah, right. With bands, I'll hit the chest and back hard through five circuits. By the third circuit, I'm getting light-headed, and I'm only a fifth of the way through my workout.
Then it's on to shoulders for five circuits. After that, I blast the biceps and triceps.
I wind up with squats and lunges, more than 200 reps through five circuits. My finisher includes about 200 crunches.
Total time, about one full hour.
This beats slow, boring cardio any day of the week. Plus, I get the after-burn effect. Running doesn't do that for you unless you are doing sprints or intervals.
I bought my bands from Lifeline.
Plenty of Sleep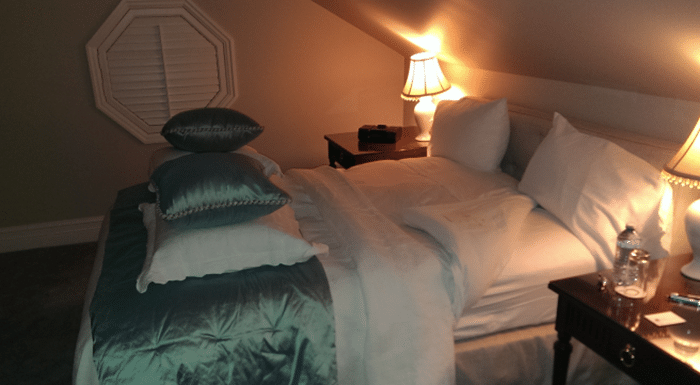 Well, maybe not a hack, but getting six to seven hours of sleep on the road is critical so that the best version of myself will be alert and fresh the following day. Yep, the gang at Langdon Hall knows how to spoil their guests. Well done.